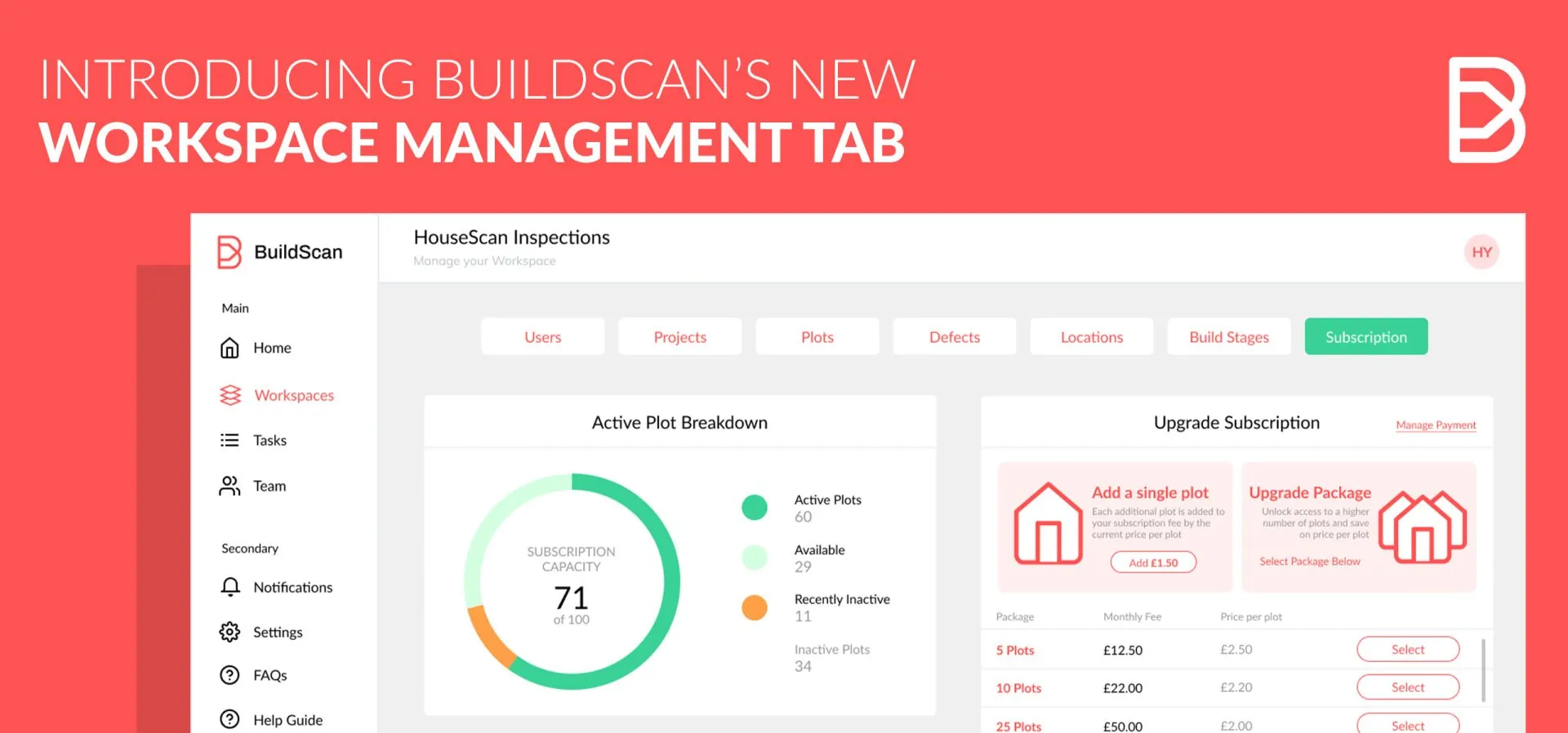 Introducing the Workspace Management Tab!
One of the new features that we're most excited about in the latest BuildScan update is our new Workspace Management Tab. The feature, available exclusively on our web platform www.buildscan.app (PC only) allows you to have an unparalleled ability to review, manage and edit your workspaces.
One of the main areas of desired functionality we've heard from our users is the ability to customise a team member's permissions on a plot-by-plot or project-by-project basis. In the new tab, each role is broken down into specific permissions to give managers complete clarity on how their team can access and use BuildScan.
A NEW WAY TO OVERVIEW DEFECTS, PROJECTS AND PLOTS
Managing on site work on BuildScan has never been easier, with all your projects, plots and defects centralised in one place. From within the management tab, you'll be able to overview and edit all the projects, plots and defects within a workspace, as well as managing the status of your plots to separate Active Plots (Plots that are being currently worked on and edited) and Inactive Plots (Read only plots that don't require any further work or edits, so are not included in the cost of your subscription.)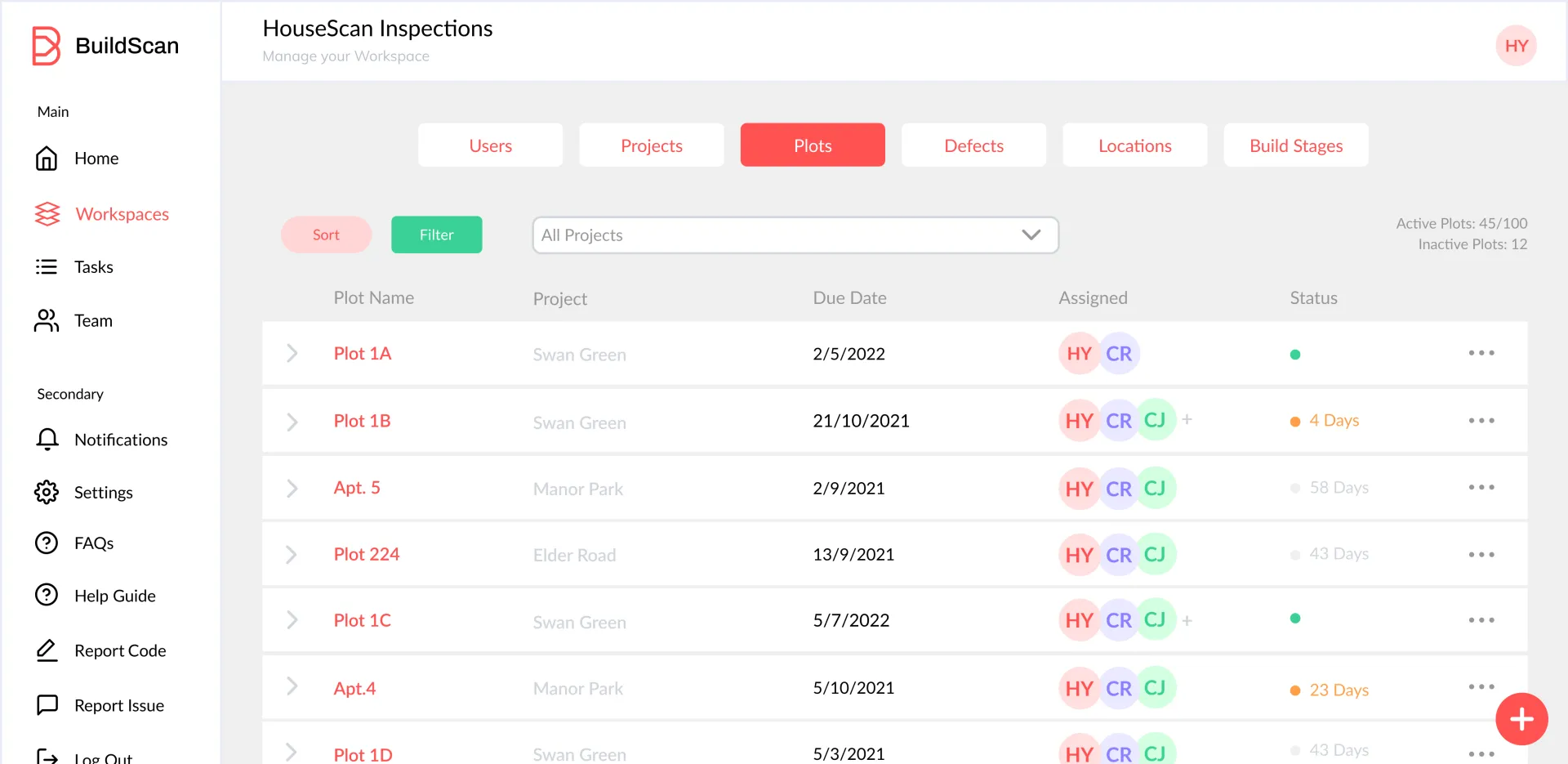 ADD LOCATIONS AND BUILD STAGES
As with the previous versions of the app, users have the ability to add custom locations and build stages to their plots, but now you will have the ability to edit and manage these across your workspace.
MANAGE YOUR WORKSPACE SUBSCRIPTION
As mentioned in our earlier emails, the new and improved BuildScan app has launched with a new subscription model that will require professional users to select a monthly workspace subscription which allows for additional plots to be added to the workspace. Of course we won't be limiting your access to your work immediately: All existing users will have a 45 day free trial attributed to their workspaces. All new users will have a 14 day free trial on their workspace. Homeowner accounts will not have to pay any subscription fee for their first plot, but can choose to purchase additional plots.
For now the best way to manage your workspace is via your PC browser. We're working on lots of new exciting features including streamlining the web system for mobile browsers.