Personal Use

Free to Use

Free use of BuildScan for one plot or property.
Work alongside unlimited collaborators.
Access to BuildScan's New Home Essentials Checklist.
Additional plots can be unlocked for a monthly fee.
Professional Use

Monthly / Annual Subscription

Calculated monthly by number of active plots in use.
Includes access for an unlimited number of team members & collaborators.
Access to professional resources including the NHQB PCI Checklist.
Unlimited technical support and assistance.
API Integration

Annual Fee

Our Development team can work to integrate BuildScan for those with existing systems in place.
Access your company's performance data within your own system.
Early access to new and custom made features.
Unlimited technical support and assistance.
Manage your subscription type on the BuildScan Web Platform.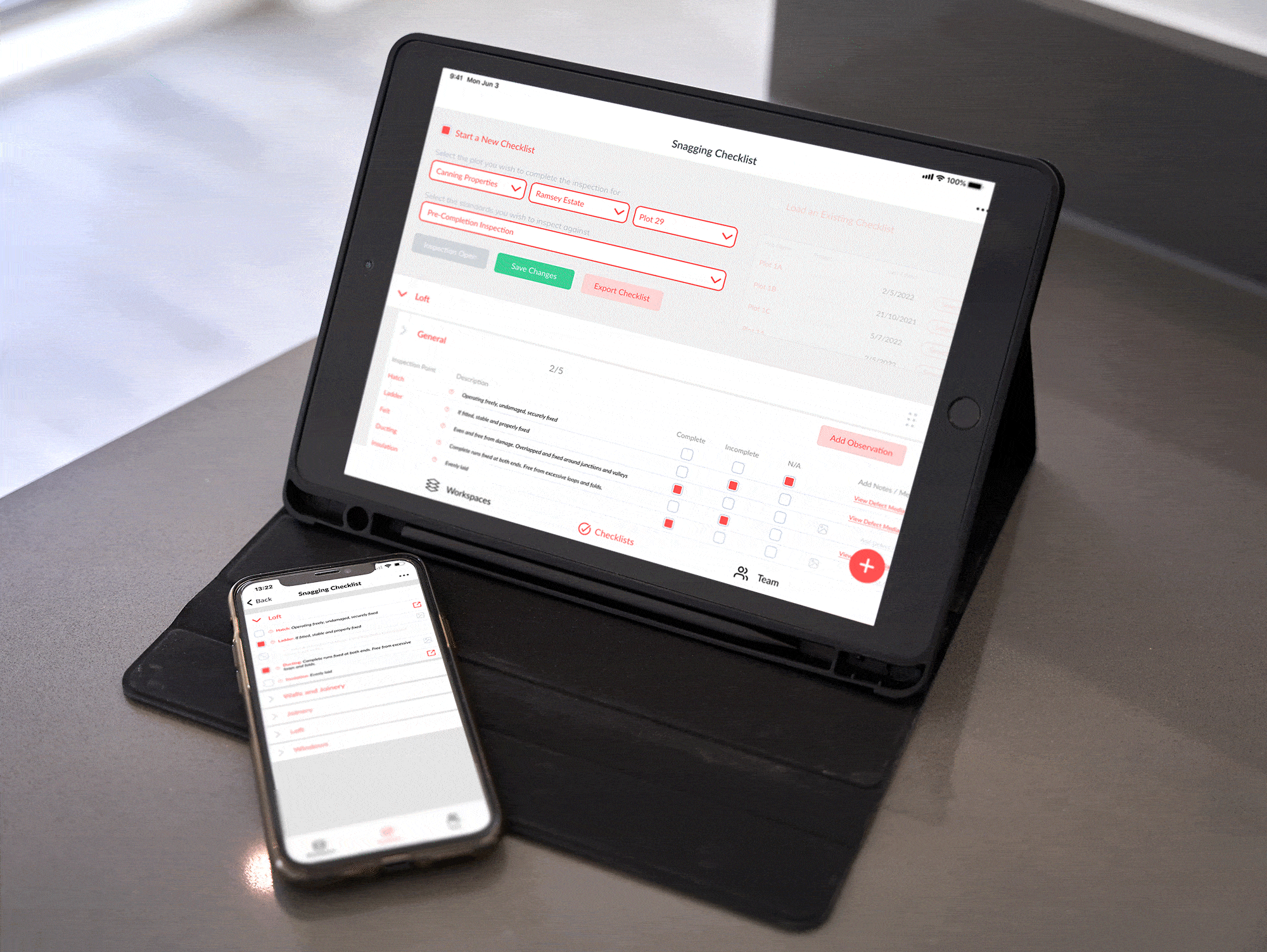 Integrate BuildScan
Custom Features & Checklists
Unlike other software solutions, BuildScan boasts a full-time consultancy and in-house software development team that ensures we are constantly working on new features and integrations alongside some of the biggest stakeholders in each industry. Our clients are encouraged to not limit their use of the app to a set list of outputs, but to use it to its full potential as a constantly evolving product that can be adapted to their own requirements. 
Currently, our checklist tab is equipped with our New Build Essentials Checklist for personal users, and NHQB Pre-Completion Checklist for professional users within the homebuilding industry. Our list of pre-built checklists will continue to grow, and custom-built checklists are available on request to reflect your company's personal methodology. 
DISCOVER BUILDSCAN
Book a Demo
Join the growing global community of BuildScan users, which includes individuals and teams from some of the leading industry stakeholders. Request bespoke features and arrange a demo of the BuildScan app for you and your company.