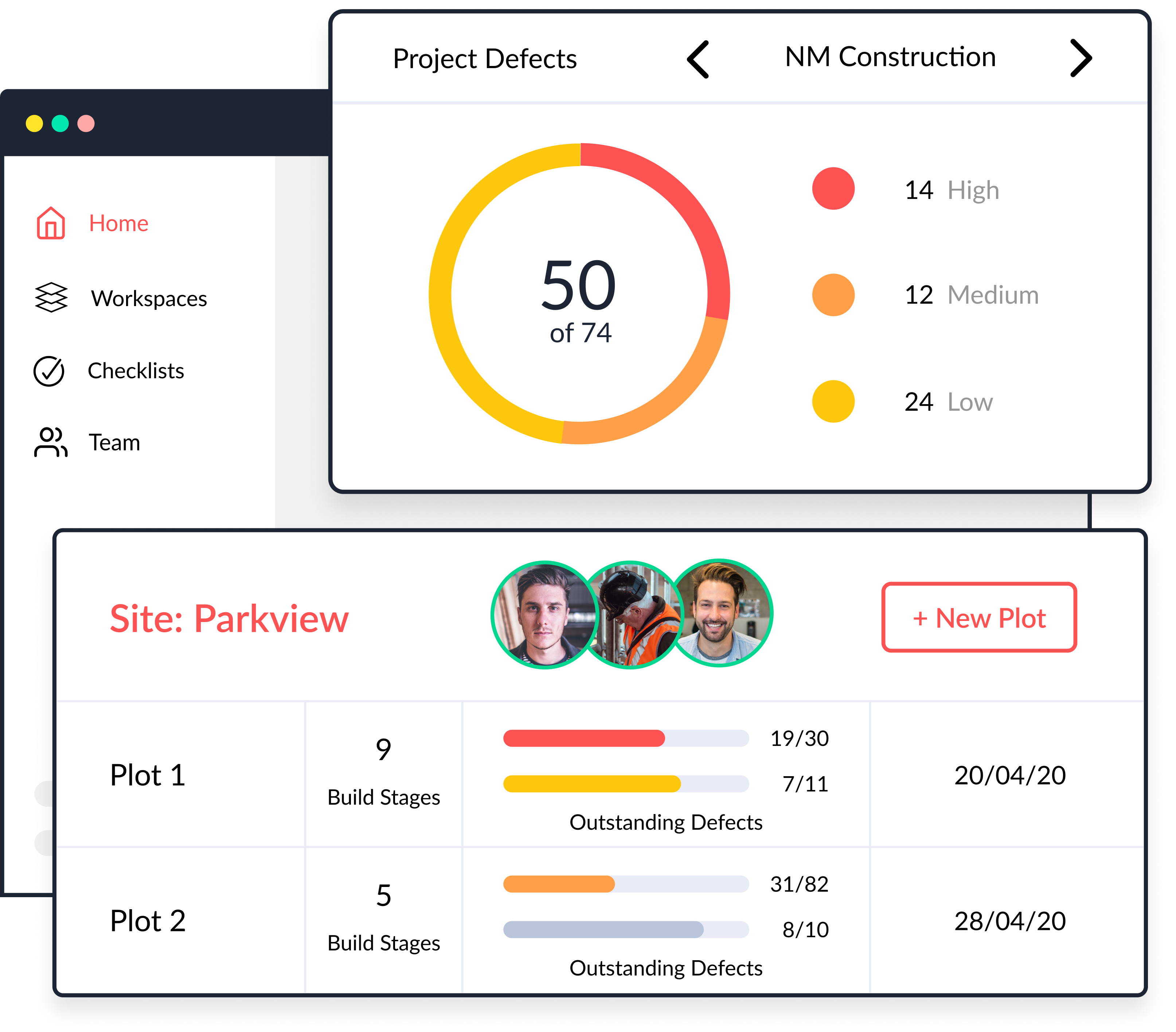 RENOVATION PROJECT MANAGEMENT APP
Track your Progress
Worried about managing the snagging lists, inspection reports and surveying of a renovation project? BuildScan has been developed with all the features you need to manage a renovation, stay updated with progress and assign defects.
You can manage your project and the entire workflow, giving access to only those who need it – making sure you're kept in the loop and that work is completed on time.
BUILDSCAN FOR RENOVATORS
Free for your First Project
BuildScan aims to remain as accessible as possible for clients using the app to manage their own property.
For Renovators, all of BuildScan's basic functionality is accessible for free within one plot, and includes unlimited collaboration with contractors and other users. For those managing multiple renovations over time, additional plots can be purchased as part of a monthly subscription fee.