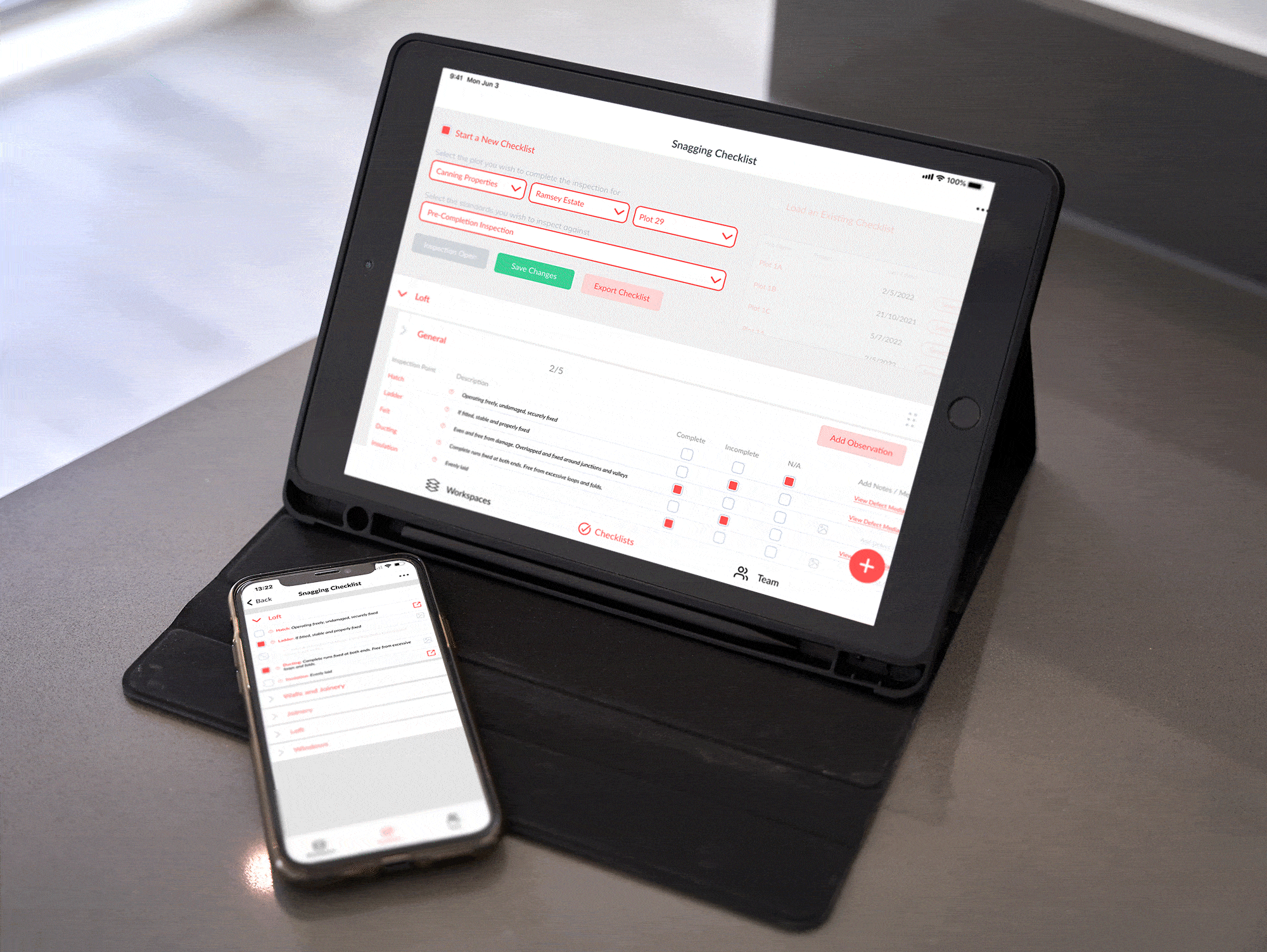 EXPLORE THE FEATURES
How BuildScan Inspection Checklists work?
BuildScan checklists works with intelligent AI and a unique algorithm to show you the relevant areas you need to check within your plot. Checkpoints can be marked as Complete, Incomplete or NA (Not applicable) and can be accessed form the checklist tab in the main menu.
Checkpoints can be evidenced for completion with a photo and description. Incomplete points can also be evidenced and saved as a defect; with accompanying media, description, due date, priority and build stage as well as the ability to assign relevant stakeholders.
EXPLORE THE FEATURES
Current Checklists
New Build Essentials Checklist
The New Build Essentials Checklist is the best way to ensure your new build home meets the correct home builder standard. This free snagging Inspection checklist allows potential snags and defects to be clearly checked through each aspect of your new home. The checklist does not require any equipment and does not touch upon more technical issues like a professional snagging inspection would.
Available for All BuildScan Users
Pre-Completion Inspection Checklist (NHQB)
The Pre-Completion Inspection Checklist has been made alongside the NHQB with our founder having direct involvement in its creation. The checklist is now fully integrated into BuildScan, so professional users or snagging companies who are part of a recognised professional body can complete this within the app. The checklist looks at key issues that occur in a new home and is a requirement for UK home builders who are activated onto the New Homes Ombudsman Service to allow their customer to appoint a suitably qualified professional to complete.
Available under Subscription for Professional BuildScan Users
Read more
Coming Soon
We're partnering and working alongside key industry stakeholders around the world to build out pre populated checklists to help those involved in the process of construction, surveying, maintenance and so on. We're working on things like Key Stage Inspections for new builds, as well as fire safety checks. To request a checklist that would benefit your business please contact us directly using the "Request a checklist" option below.
Request a Checklist
To request a checklist that will streamline your work, get in touch. We can build out checklists specific to your organisation such as quality or specification checks.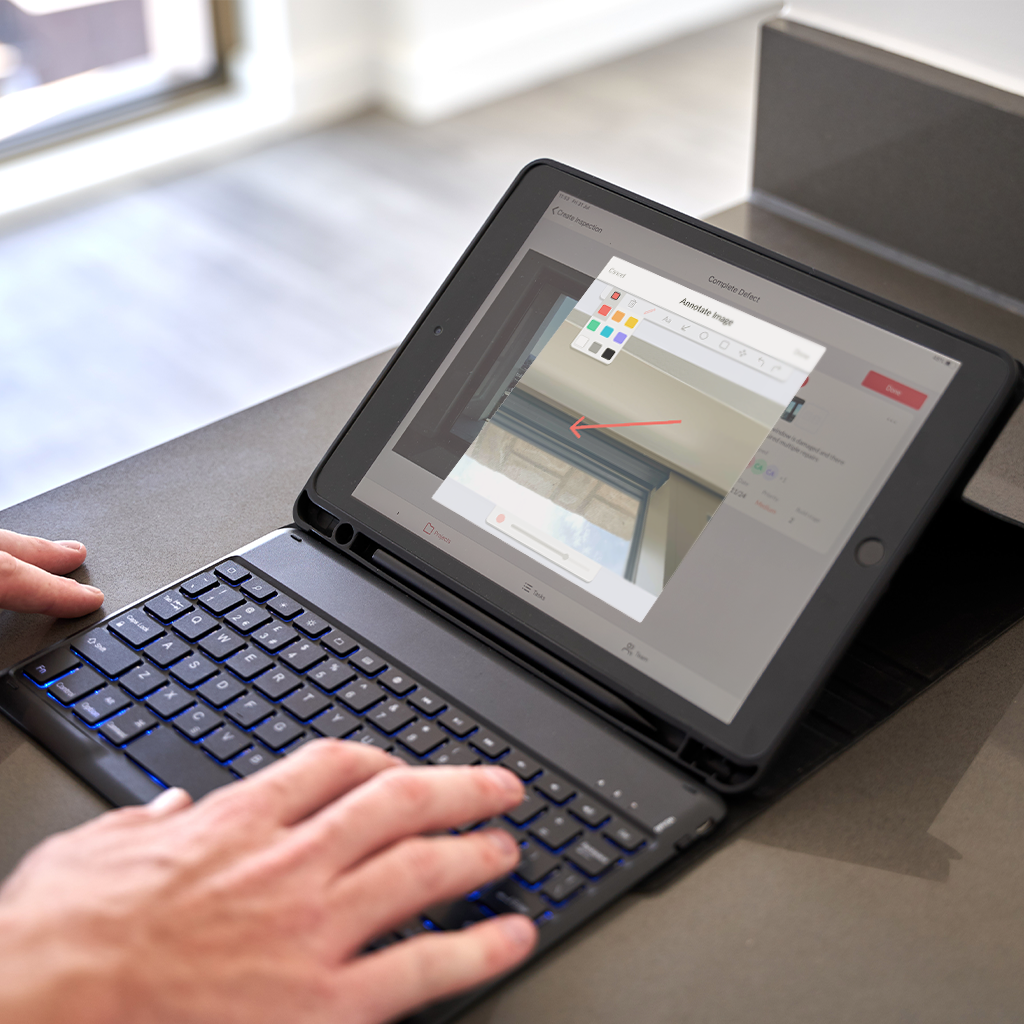 DISCOVER BUILDSCAN
Book a Demo
Join the growing global community of BuildScan users which includes individuals and teams from some of the leading industry stakeholders. Request bespoke features and arrange a demo of the BuildScan app for you and your company.