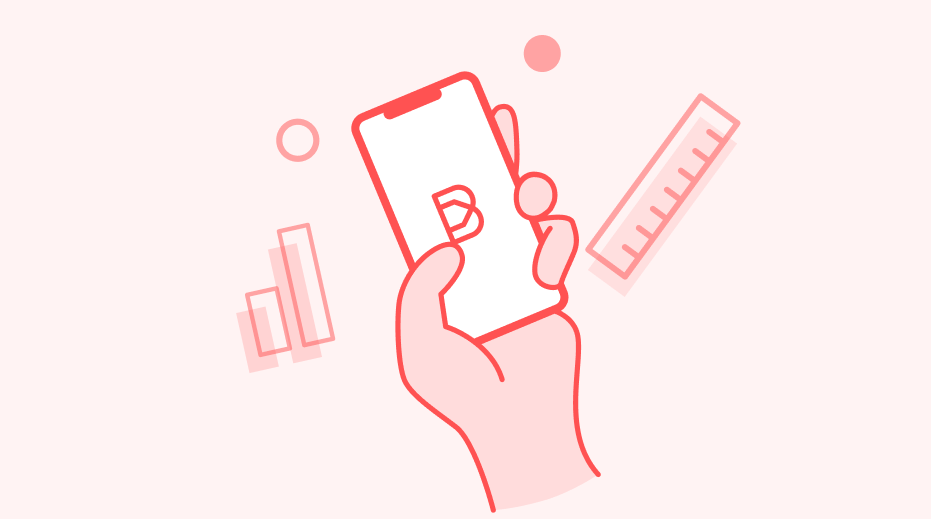 An Interview with Team BuildScan
BuildScan is a brand new multi-platform app that allows users to manage defects, snag lists, punch lists, surveys and project workflow in full synchronisation and with unlimited collaboration. Having launched on November 3rd, it's already started to transform the way users navigate their home building or home renovating experience – due to a focus on innovation and accessibility.
We've spoken to the experts and creatives behind BuildScan to learn more:
Traditionally, construction companies and contractors have struggled to integrate technology into their daily routines - what makes BuildScan more accessible to companies and individuals within the industry that might be hesitant to evolve their approach?
At its very core, BuildScan has been created to be as simple as possible. Unlike some well-known project management or field service management tools that front-load with varying features and levels of membership, anyone can pick up BuildScan and start using right away, alone or alongside their entire team.
What's striking about BuildScan is that it's not been solely made by tech experts and app developers - but has been very much a product of your own work internal to the construction industry. How much has your experience informed the layout and features of the app?
Having worked in a site management environment since the age of 14, obtained a construction management degree and ultimately setting up what is now the UK's leading snagging inspection company: I saw a clear disconnect with the construction industry and the take-up of tech. Over time I tested rigorously to find suitable software - and it became clear that there was a critical gap to be filled.
It's not just a history in home building and construction that has led you to create BuildScan, tell us a bit about where you've been inspired by the tech industry?
A real fascination for tech and a passion for building products was formed during my time on the NatWest Accelerator in both Birmingham and London. That passion led me to vet different products, from task management apps through to AR Software and beyond. I knew if I could paint a picture of what was currently available, and work to build what wasn't, then BuildScan will be a success.
If you had to pick ONE of the most transformative features of the app?
There's not one feature that necessarily stands out. I think the answer changes depending on who you're asking. Ultimately the way the app integrates with construction companies, surveyors etc clients is one that will open the most doors for our users.
You've mentioned there about different target audiences, who is BuildScan for?
BuildScan's audience is really broad. For home buyers and home builders, it's a snagging inspection app. For maintenance companies, it's a way to manage defects and issues arising within their operations. For surveyors, it's a simple tool to complete inspections and reports and allow their clients to access online versions that can be collaboratively assessed.
One of BuildScan's main draws is the level of collaboration it allows not only between teams, but between developers and buyers. Why is this so important?
In an example of a house building company, the construction director would sit at the top, with access to a full view of all projects.From there we start to see the permissions and access splinter out. The contrast manager and individual site team are assigned to the relevant sites and plots, the subcontractors or other parties will be able to manage specific defects assigned to them.Finally, the customer will then have the ability to access a specific build stage to log their own snags.This allows companies to view the bigger picture of what is happening within their projects and view key data to drive forward towards KPI's, and allows home owners to have a more involved and transparent relationship with their new home.
BuildScan is the product of years of planning, strategising and adapting to meet the needs of an industry you've been able to identify from the inside - is it too early to be looking into additional features and further development?
Not at all, we're already working on new features in development for the start of 2021. This will include small changes like being able to rearrange images, defects on mobile devices (currently possible on web for launch) as well as major updates such as the integration of custom regulations, standards and documentation.The scope and opportunities BuildScan presents are endless. In the coming years, we look forward to seeing it transform and cater to even more needs across different industries; always striving to enhance workflow and productivity with innovative solutions with a primary focus at all times on simplicity and accessibility.
Connor Johnston (Marketing and Development)
How do you see BuildScan getting as much coverage in the industry as possible?
In some respects, the nature of BuildScan and the opportunity it presents, almost markets itself. Throughout development and even in the short time since launch, the response we've had from consumers across the industry has been overwhelmingly positive. This really comes down to the fact that issues that BuildScan seeks to remedy, as well as the unique features it boasts, really resonate with people from the moment they open the app.Our initial strategy is to effectively translate those features and benefits to consumers across a wide range of platforms. We've spent months creating content and campaigns in which the consumer experience is always the priority – which is echoed in every step in BuildScan's development, release and future.
You've written quite a lot about the "transformative" effect BuildScan will have on the industry. This isn't just a reference to its current features, is it?
No, not at all. BuildScan has a clear mandate to remedy and improve the house building and buying experience, and a big part of achieving that goal is by being free for all to use – but our ambition for the app hasn't plateaued at launch. With paid features for commercial use coming in 2021, as well as a number of high profile partnerships with different developers and industry leaders already in the works – BuildScan's impact is only just beginning.
Jack Theobald (UI & UX Design)
During the design phase of BuildScan, what was your main focus to ensure the system was aligned with the teams objectives for BuildScan?
My focus was to design a product that would fill the gap in the market and deliver a platform that catered to it's audience. This meant focussing on simplicity and accessibility. Consistent communication with BuildScan, ensured the platform was regularly scrutinised by experts in the field. This gave us the confidence that it will always meet the user's needs.
Pippa Gemmell (Customer Service Manager)
How do you and the team plan to ensure BuildScan customers have a seamless experience from start to finish?
Our approach to creating a seamless customer experience is something we were working on months before a single person had downloaded the app. We've held comprehensive testing periods with people from a number of different professions, from those with an abundance of experience in using technology to self confessed dinosaurs – all of which has informed the way we guide people through of BuildScan once downloaded. In addition to the creation of helpful guides, we've also got an experienced team that are readily available to respond to a user's every concern.